2 November 2022, Sydney: Fast moving Australian start up, SourseAI, announces today that it has joined the UK's Global Entrepreneurs Program (GEP), and is officially 'open for business' in the UK. The news follows the appointment of MVNO specialist, James Gray, as board advisor. In his role, James will lead the company's European expansion.
SourseAI's Atlas is a decision intelligence platform for business executives and IT leaders who want to make data-backed decisions with confidence. Since launching in 2019, SourseAI has attracted $AUS2m in backing.
Following a year of unparalleled growth, SourseAI recently signed its biggest Australian deal with a leading international telco brand. It joins existing customers Boost Mobile, amaysim, Superloop and SKY NZ. Sourse also has strategic partnerships with Salesforce.com, Zendesk, Genesys and Google among others.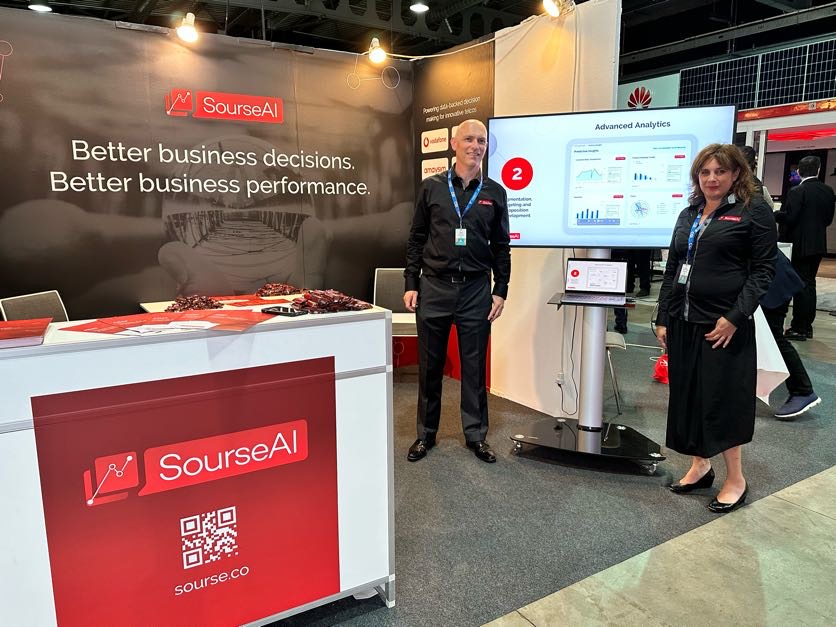 Joining the GEP
The GEP, an initiative of the UK Government's Department for International Trade, supports ambitious, innovation-rich companies to scale from a UK headquarters. Joining the program will give SourseAI access to an experienced network of mentors, known as dealmakers.  
GEP dealmaker, Simon Sprince, said SourseAI was a great fit for the program, which supports rapid but sustainable growth.
"The GEP drives success by helping companies build capability in key business areas, scale-up and make connections in the wider UK tech eco-system. SourseAI is well positioned to take advantage of all these support mechanisms," he said.
Appointment of James Gray as Board Advisor
As a Board Advisor, James Gray will lead the team responsible for launching SourseAI in the UK, build strategic partnerships and provide support to customers as they adopt SourseAI's Atlas platform.
SourseAI's Chief Executive Officer, Tanya Hyams-Young, welcomes James to the team:
"James' credentials are well known throughout the telco sector, so I'm delighted he has agreed to join the team. James will use his 25 years' experience of launching and leading MVNOs and technology companies to spearhead our European growth and will lead the enthusiastic team responsible for our expansion into the UK and beyond.
"Our team believes in what it is doing; we've grown quickly in the ANZ region and we've now got a mature product and established brand with real value being delivered to our customers – the time to scale is now. We're very excited about this next phase of our development," she said.  
James explains why he has joined SourseAI at such a pivotal moment in its growth:
"The UK market is one of the most exciting and diverse for telco brands. Its highly competitive nature means that brands must have the best intelligence at their fingertips. This is where SourseAI can help, especially for sub brands and MVNOs who can't always afford to invest in data science teams to deliver AI.
"I'm confident that by adopting Atlas by SourseAI, mobile, retail and utility brands can grow through better decision making. Using Atlas to inform churn prevention campaigns, and acquisition and retention programs, will help operations working to tight margins and budgets unlock longer lasting customer value and greater ARPUs. I look forward to working with the team to build its UK presence."
Last month, Tanya and James were invited to exhibit in the scale-up category at the Tomorrow Street's flagship tech event The Arch Summit in Luxembourg, further boosting the company's international profile.
More information about the brands SourseAI works with, its Atlas platform and investment history can be found at sourse.co.
About SourseAI
SourseAI accelerates the performance of businesses by unlocking the power of data. Our cutting-edge decision intelligence platform leverages AI to enable executives to make better decisions and optimise their business outcomes using data. Since launching in 2019, SourseAI has rapidly grown to become one of the most exciting AI start-ups in market, with clients across Australia and New Zealand.