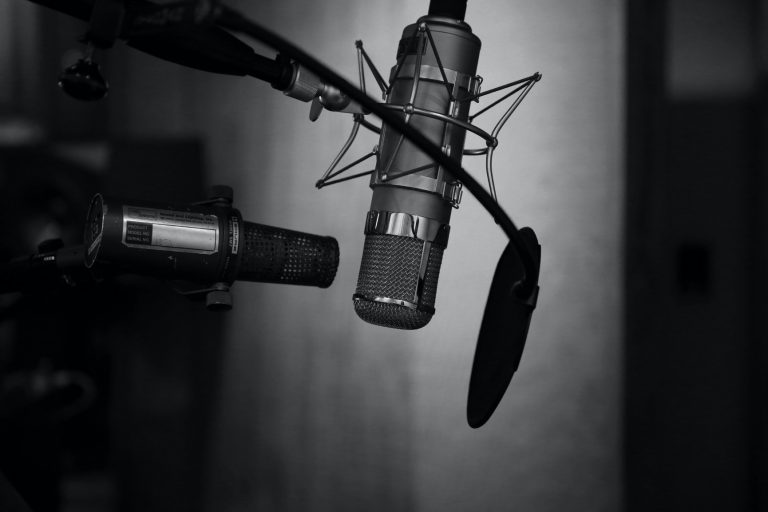 Actionable predictions for media cos
Advertising yield, subscriber retention, content discoverability, watcher / listener reengagement, and cost optimisation are just some of the burning issues in media.
The Atlas platform provides decision support tools prebuilt for media marketing and product owners, helping decision makers better understand their audiences and optimise their digital products and marketing.
Customers
Helping our customers outperform with data-driven decisions.




Re:Sourse video case study
Watch now to discover how Southern Cross Austereo (SCA) are harnessing the power of AI through Atlas to deliver a hyper-personalised audio experience to their LiSTNR app users.
The AI business case
Lift in customer engagement
By matching dynamic clusters with content that makes them click.
Increase in MAU
Delivery of recommendations at scale across marketing and product experiences.
Increase in watch / listening time
Full personalisation of product experiences using behavioural and content insights.
Precise personalisation using rich content and audience insights
Data-driven dynamic audience clustering is part of our secret formula. Atlas uses behavioural data, preferences, external segmentation, third-party data, and previous viewing / listening to understand a person's propensity to engage. With this insight, we identify similar behaviours and motivations in other viewers / listeners to build a richer understanding of customers and their behaviour. When combined with rich content insights – developed by extracting subjects and sentiment and by appending rich meta data – personalisation and recommendations moves to a new level of precision and impact.
Hyper-personalised recommendations
Atlas uses complex inferences derived from content analysis and audience data to match content to customers using recommendations. Personalisation can be taken to the next level in product experiences using hyper-personalised recommendations, item-based recommendations, and trending style recommendations that are agnostic of traditional media types – to a viewer / listener, it's all just entertainment.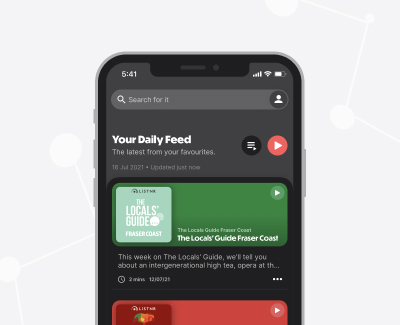 Forecasting and anomaly detection
AI is applied to learn complex, over-time trends, and daily or monthly changes to predict future business performance by audience or content types. The application of AI allows real-time forecasting and up-to-the-minute prediction on watching / listening and advertising opportunities.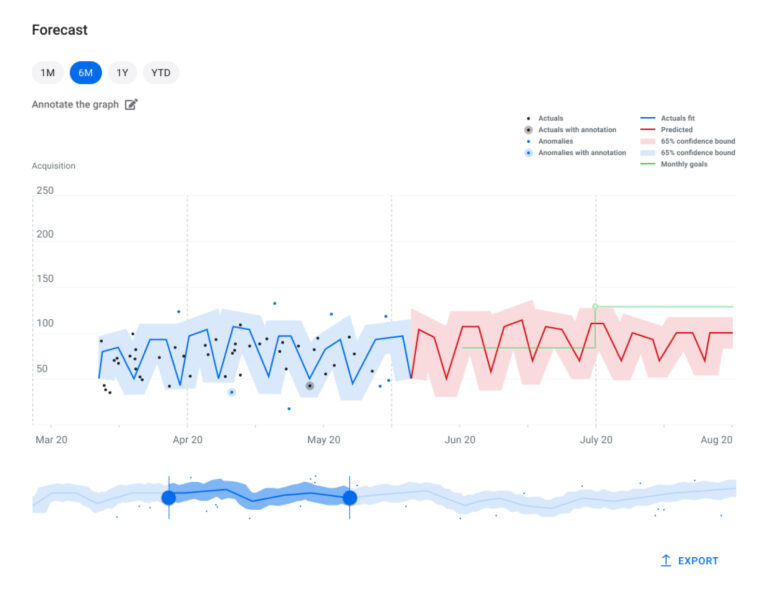 Horizon
Predictive insights across all KPIs are explained at a population level to provide strategic insights across behaviour, retention, and engagement. Each model is explained in the context of revenue and opportunity, causes or reasons, and dynamic clusters that can be targeted.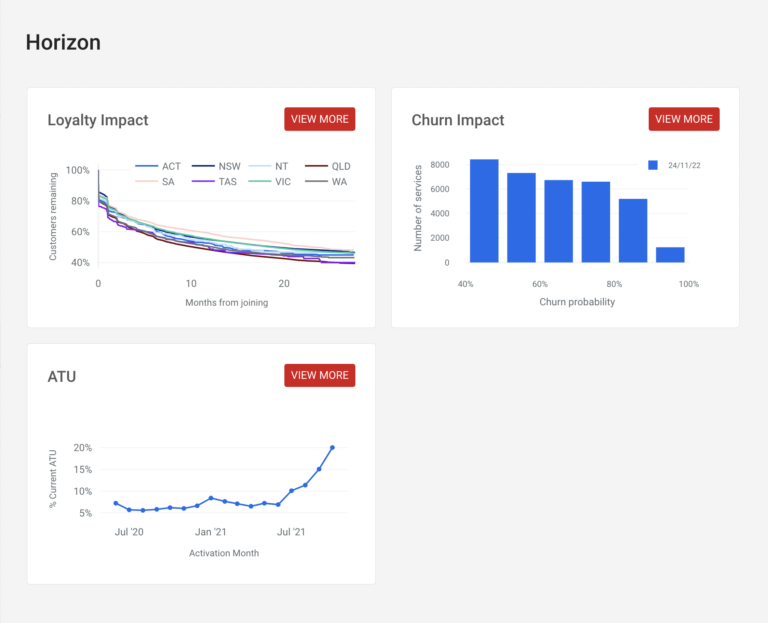 Testing lab
Small-scale testing to validate AI insights and treatments to improve the probability of success. Experiments can be easily run through a client's digital channels or using MVT tools to elicit a statistically reliable prediction of success before committing to budgets and resources to deploy large-scale changes.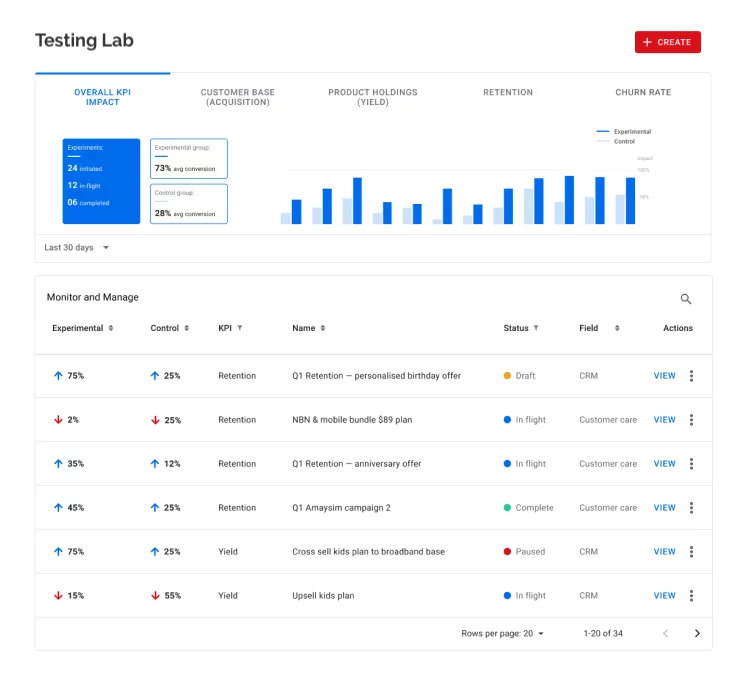 Flight Path
Real time recommendations and engagement campaigns are continuously learning from viewer behaviour and engagement. Atlas' Flight Path capability allows personalisation to be delivered innovatively through the product experience in real time, at scale. The application of AI allows self-learning, meaning continuous improvement is automated and uplift modelling is applied for maximum impact.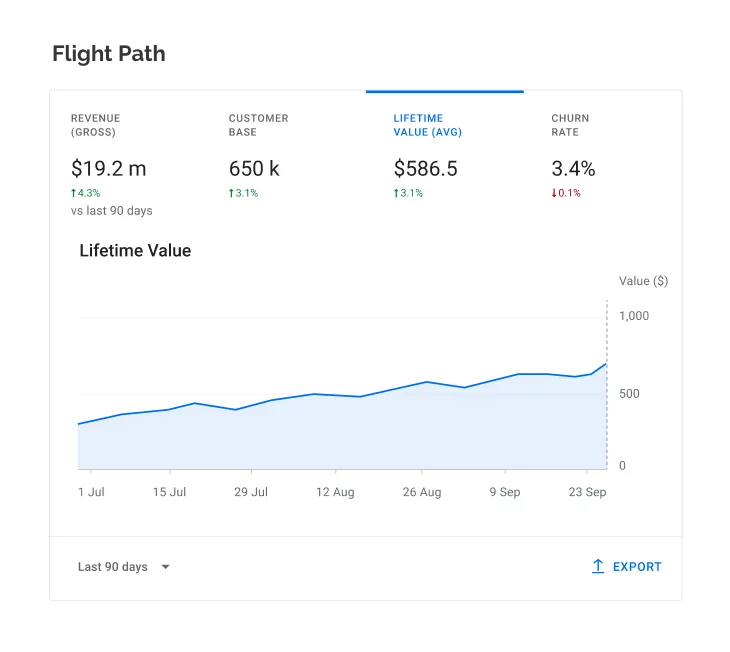 Partners
Prebuilt connectors with major cloud ecosystem vendors to automate experiments and optimisations.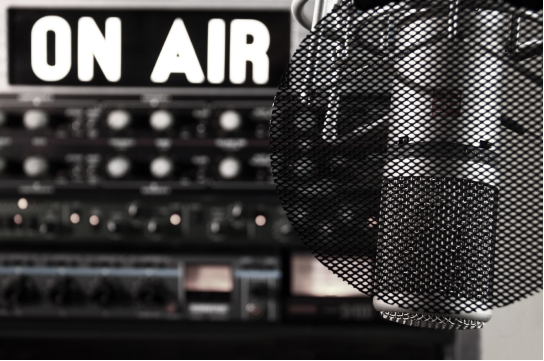 6x increase in viewing time

"By building discoverability into our service, we materially uplifted our MAUs"

– Sports streaming app

+96% recommendation accuracy

"Accurate and precise recommendations gave us confidence to take recommendations out of a rail and instead tailor our whole UX."

– Broadcast and cable operator
Contact us
We'd love to talk to you about the application of AI in your business. If you're a business or IT decision maker, get in touch to find out more.
Contact us